Key Selling Points
With built-in Wi-Fi, you can use Wireless Apple CarPlay and Android Auto Wireless the best means of operating a smartphone through a car entertaiment system without a connection cable, for greater fre
Wireless Apple CarPlayTM
AVH-Z9150BT
Wireless Apple CarPlay is a smarter, safer way to use your iPhone® in the car that allows you to stay focused on the road and get directions, make calls, send and receive messages, and listen to music. Just wirelessly connect your iPhone and go.
Note: (English) Apple CarPlay is available on iPhone 5 or later. For compatibility and available features, please visit the official Apple CarPlay website at http://www.apple.com/ios/carplay/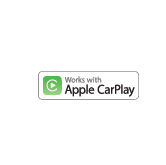 Android AutoTM Wireless
AVH-Z9150BT
Android Auto Wireless creates a seamless wireless experience for drivers by simplifying connectivity in the car.
Android Auto automatically brings you useful information and organizes it into simple cards that appear just when they're needed. It's designed to minimize distraction so you can stay focused on the road ahead.
Note: (English) Android Auto Wireless is available with Android phone running Android 8.1 (Oreo) or higher with a data plan. Availability of Android Auto and Android Auto Wireless may vary depending upon your country and phone model. Please visit android.com/auto for more information.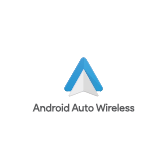 Wireless Mirroring
AVH-Z9150BT
Wireless Mirroring function displays a wirelessly connected smartphone which is compatible with the function on the receiver display, and touch operation of this display makes it easy to share various content stored in the smartphone with other passengers.
Note: (English) Touch operation differs among compatible smartphones.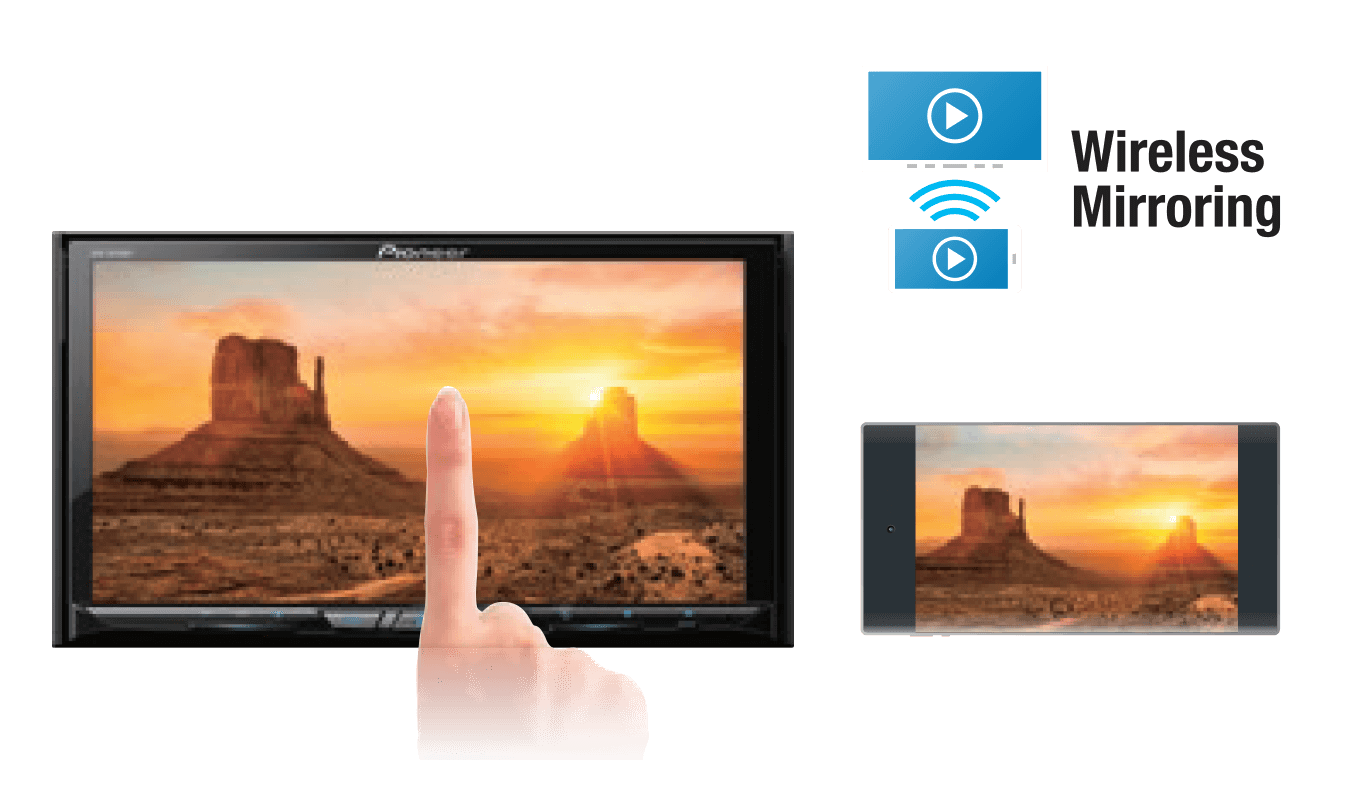 AppRadio Mode +
AVH-Z9150BT
The AppRadio Mode+ of Pioneer AV receivers opens in-car entertainment to a wonderful world of apps to enjoy using iPhone and Android devices.
The AppRadioLIVE App gives you access to all the elements of your digital lifestyle in one place via AppRadio Mode +, so you can even play video from two sources: video stored in your smartphone and streaming video.
Note: (English) Not all Android phones are compatible.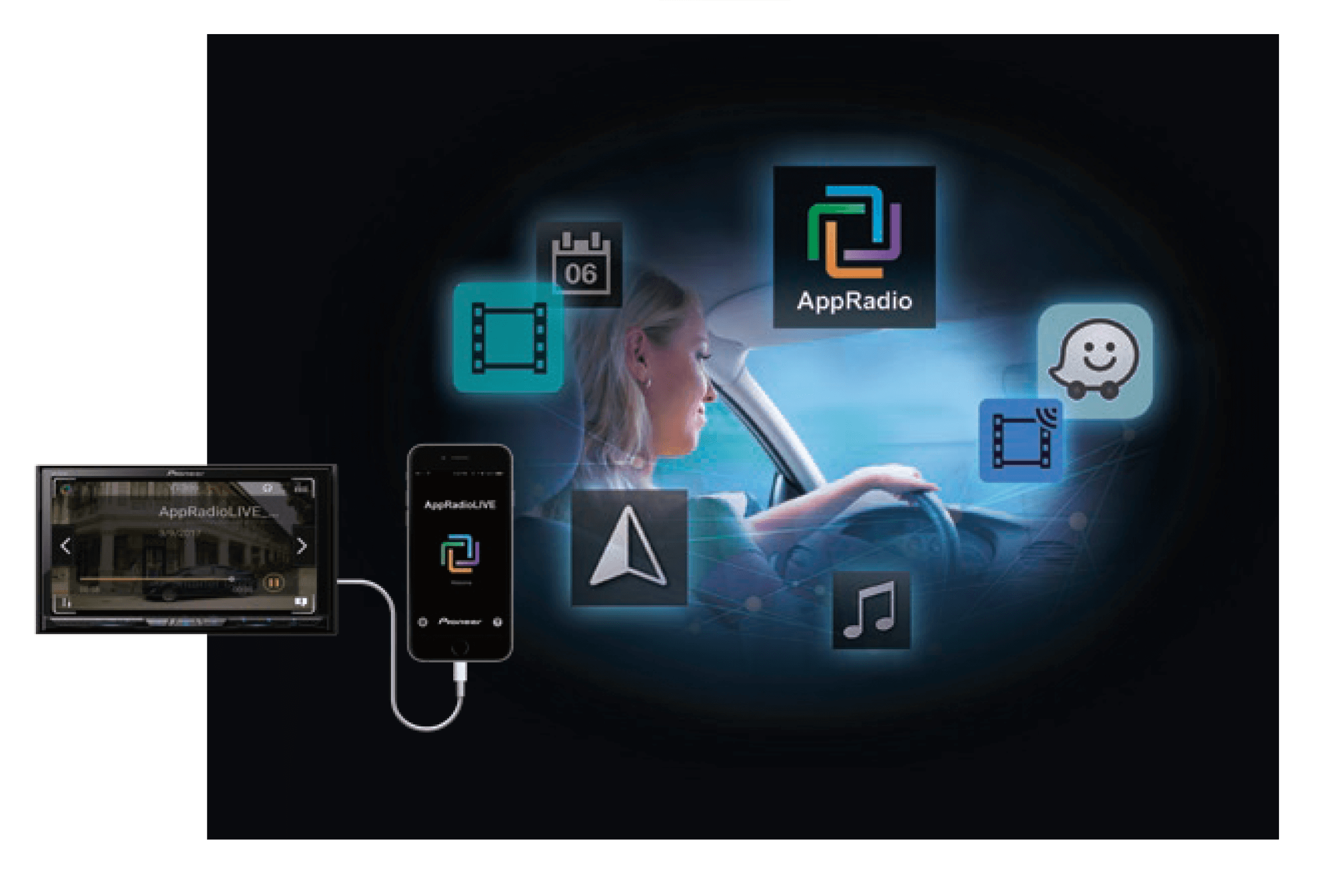 key selling points
With built-in Wi-Fi, you can use Wireless Apple CarPlay and Android Auto Wireless the best means of operating a smartphone through a car entertaiment system without a connection cable, for greater fre
پانل با رنگ واقعی 24 بیتی
بله
پس زمينه عكس و ويدئو
5 BGP, 3 BGV
عملكرد پانل لمسي
(RD/RI: Clear Type Resistive Panel)
تنظيم زاويه انتخاب شده
بله
یکپارچه سازی گوشی های هوشمند
سازگار Apple CarPlay
(Wi-Fi/USB*1)بله
سازگار Android Auto
(Wi-Fi/USB*2)بله
Wireless Mirroring
Android*4
iPod/iPhone برای مستقیم کنترل
USB/Bluetooth
کنترل مستقیم برای برخی از تلفن های Android
Bluetooth
داخلی Bluetooth
HFP/A2DP/ AVRCP/SSP/SPP
حافظه جفت سازی تلفن هوشمند
20 Devices
بخش پخش رسانه ها
/DVD-R/CD تصویری/CD-RW/CD-R پخش
بله
كارت حافظه اس دي/ اس دي اچ سي
بله
ورودي هاي Aux (جك كوچك 3/5 ميلي متري)
Rear (Audio/Video)
WAV Playback
DVD/CD/USB/SD
Full HD Video Playback
USB/SD
پخش كننده دبليو ام وي
USB/SD
رمزگشای دیجیتال /Dolby®رمزگشای خطی PCM
بخش تيونر
24 ايستگاه /6 تنظيم از قبل
بله
بي سي ام (بهترين حافظه ايستگاه)
بله
بخش صوت
آمپلي فاير داخلي
MOSFET 50 W x 4
خروجي هاي از پيش آماده3 با ولت بالاي آر سي آ
)ولت 4( 3
D/A Converter
96 kHz/24-bit
Specialized Audio Parts
بله
اكولايزر خودار(سي دي - ا م سي 20 لازم است)
بله
3-Way Network Mode (High/Mid/Low)
بله
عمومي
تيونر تلويزيون TV Pioneer
بله
Input مشاهده همگاني عقب
(*10)بله
Composite A/V Input
1 (صوتی/تصویری)
تنظيم رنگ دلخواه
5 رنگ نمایشگر112 رنگ کلید
نمايشگر چند زبانه
Menu/ID3 Tag
دستور العمل های دستیار پارکینگ
بله
Steering Wheel Control Function Expansion
بله
Learning Steering Wheel Control
بله
USB Quick Charge for Android (CDP)
(*13)بله(*13)بله
Detachable Face Security ™
(RD/RI)بله